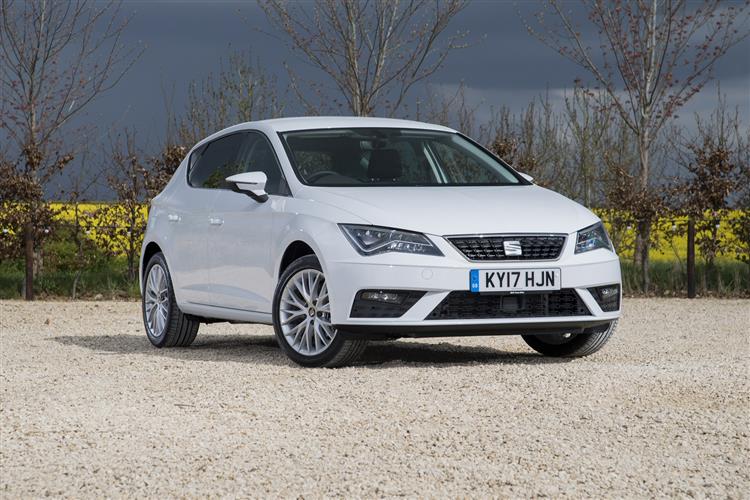 SEAT Leon Personal Lease Deals
Our SEAT Leon personal lease deals will save you money. We have cheap offers for the Leon Cupra, FR, SE and more. All of our cars come with Free UK delivery. If you have seen a cheaper price, please contact us. We can match or beat all genuine offers online.
SEAT Leon Car Leasing
The Seat Leon is the Spanish hatchback gaining lots of attention for its stylish and sporty offerings. In its third iteration, the hatchback is taking on sharper body lines, accompanied by better technology and engineering to match. Available since 2012, it originally wasn't the hatchback to take your fancy out of the line-up. But thanks to the engineers at Seat and being able to borrow the same technology in the VW group, it's a real competitor.
Specifications
The Models available for the Seat Leon starts with the SE at £18,590 up to the XCellence LUX at £25,390. However, our go-to model is the FR and we'll tell you why. Starting at £19,375, it represents massive value for what you receive in return. The 17" Dynamic wheels wouldn't look out of place on a Golf. Twin exhausts match the sportiness of the firm suspension.
Engines
Every Leon is fitted with an engine to match the sharp and sporty body lines on the outside. Both Petrol and Diesel engines are offered from a smaller 1.0 Petrol offering 113 bhp with the most performance-oriented Leon ( Excluding the Cupra) is the 1.8 TSI Petrol putting out 179 bhp. The more popular engines our customer's compliment are the 1.5 TSI Evo engines offering 128bhp or 148bhp, which are referred to like 130 or 150 to sound better. With the Evo technology, the engines system management can shut down cylinders while driving to save petrol when they are not needed.
Our Recommendation
The Leon we recommend for customers is either the 130 or 150 FR Leon. As previously mentioned, we feel the price point of the FR represents excellent value for money with features and options you would have to pay extra at higher prices. As Seat is part of the Volkswagen Group they benefit massively from the investment and research performed on technology that goes into all vehicles within the group. When the image of the German badge isn't a concern for people looking for excellent value for money, the Seat Leon sits right at the top. The Leon showcases that the hatchback market is no longer only for Germany.