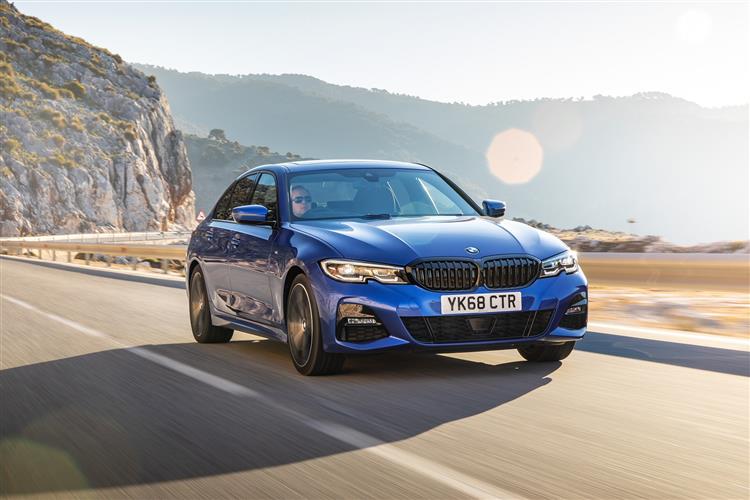 BMW 3 Series Personal Lease Deals
Our BMW 3 Series personal lease deals will save you money ✅ We have the best prices in the UK ✅ How much will you save today? 💰Take a look at our offers below and find out ✅ Got a cheaper quote from another broker? Let us know about it. We can beat all real quotes for the 3 Series ✅ Get you free quote today ✅
Top Deal
320d M Sport 4dr Step Auto
View Deal
BMW 3 Series
The 7th iteration of the 3 Series brings its most refined and technological version yet. While retaining the infamous rear-wheel-drive handling that has separated BMW from its competitors. It now has the luxury and refinement you expect to come out of Germany. The handling and driver engagement is miles ahead of its class and you wouldn't expect anything less.
Saloon
The 3 Series Saloon is the longest-running vehicle BMW currently produces and for good reason. With its nimble handling and sporty heritage, you get a lot of fun in a family-friendly saloon. Available in Petrol, Diesel, and Hybrid, the 3 Series is the go-to compact Saloon.
Touring
With a whopping 1500 litre boot, the Touring is a truly practical car. With similar sleek styling to the Saloon and driving enjoyment to match, the engineers in Munich have outdone themselves here. The premium executive feels runs throughout the 3 Series range and it's no different in the Touring. Athletic and sporty is the Touring all over, something other manufacturers struggle to match.
Gran Turismo
The Gran Turismo is a tasteful blend between both the Saloon and Touring edition. Passengers will feel more at home in the back of the GT compared to the Saloon with the added space. With a smooth manual and 8-speed transmission, built for those long road trips while maintaining that BMW driving feels.